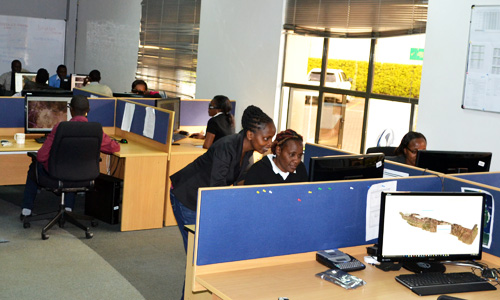 Ramanis spatial data team provides mapping services for clients looking to collect and organize earth related data. From the initial data capture & acquisition, processing, analysis to the final output, this department is able to provide comprehensive GIS & mapping solution fully tailored for a customers need.
At Ramani, we apply our experiences to define, design and deliver outstanding solutions and work with clients to develop customized solutions.
The department comprises of a 24hr shift team working around the clock to ensure efficient delivery of data through Africa.