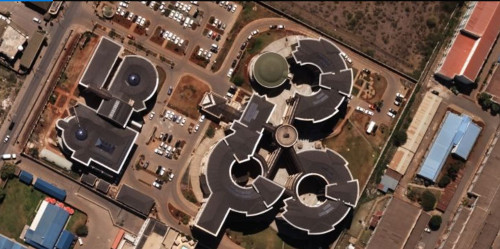 Ramani offers high resolution aerial photography using the large format Microsoft Ultra Cam X camera which gives accuracies of between 5 – 25cm and aerial LiDAR solution using the Leica ALS60 with up to 10 points per m2.

Ramani operates two aerial survey aircraft: a Cessna 182 and a Cessna 206 Turbo for projects within east and central Africa. Both aircraft are operated under an AOC by two full-time pilots with backup pilot(s) available on demand.

In addition, Ramani has a partnership with ConversationAirPatrol which allows for aerial surveys to be carried out worldwide using the Cessna Caravan 208B with 1400nm plus reserve (standard configuration) endurance. This allows for very high- resolution surveys to be captured regardless of location and size of the project.

Based strategically at Nairobi's Wilson Airport, we are able to offer timely aerial photography regardless of location.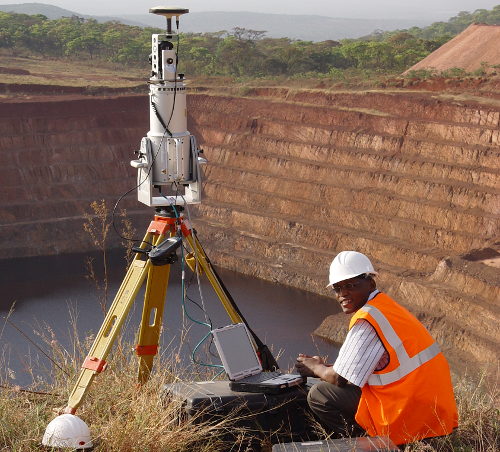 Ramani Land Services is a recognized leader in the field of land survey solutions offering exceptional services to land developers, farmers, engineering contractors, property owners, legal and financial representatives, public utilities, and real estate developers, among others.
Services:
Topographical Surveys
Engineering Survey
Bathymetric Survey
Cadastral Survey
Control Survey

Due Diligence Survey
Ground Penetrating Radar Survey
Field Mapping
Terrestrial Laser Scanning
We meet this broad spectrum of surveying and engineering needs by offering high-quality work within reliable turnaround timelines, and in unparalleled professionalism.
Terrestrial LiDAR
Among the various unique survey services, Ramani also undertakes Terrestrial Laser Scanning services throughout Eastern Africa. Applications such as open mine pit surveys, stockpile computations, heritage and archeology benefit immensely from this solution.
Ramani Geospatial is a round-the-clock team that provides mapping services for clients looking to collect and manage earth related data. From the initial data capture & acquisition, processing, analysis, and to the final output, this department is able to provide comprehensive GIS & mapping solution fully tailored for customers' need.

At Ramani, we apply our experiences to define, design and deliver outstanding solutions and work with clients to develop customized solutions.
Our Consultancy and Training is primarily designed on project basis but is available to other clients if need arises. Our typical project-based training is done to facilitate a smooth transition in our solution implementation and hand over.
This usually includes database design and development, routine maintenance and updates of spatial data as well as project based capacity building for maintenance of the implemented systems. Ramani banks on the skilled, experienced and professional nature of its senior technical staff to implement these solutions.
Ramani ONLINE is a subscription service that provides access to a huge repository of spatial data. What makes Ramani Online unique is all this data can be accessed, managed, and manipulated without the use of any special software; all that is required is an internet connection and you can have Maps at Your Fingertips!
The layers available on Ramani Online include:
Aerial Imagery
Satellite Imagery
Global Basemaps
Digital Surface Models
Vector Maps

GV360
Ground Control
Cadastral Boundaries
Value Added Layers
The data on Ramani Online is updated periodically and available in these 5 subscription tiers:
Enterprise
Platinum
Gold
Silver
Bronze